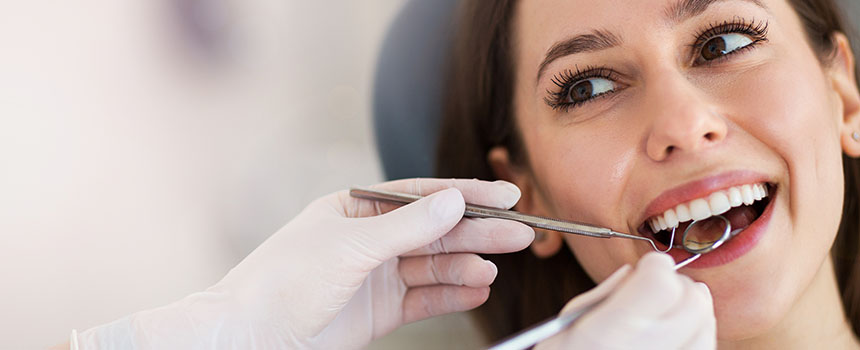 Dental rehabilitation
Your oral health has a huge impact on your quality of life. Damaged teeth and gums cannot repair themselves, and often require treatment to correct these issues. Luckily, our dental rehabilitation treatments will restore your teeth and smile back to its former glory.
What is dental rehabilitation?
Dental or rehabilitation is the process of restoring your teeth to their optimum condition. Dental rehabilitation goes beyond just restoring your teeth- it also deals with the health of your mouth, face, and jaw.
Dental Rehabilitation procedures
Dental rehabilitation can involve multiple procedures, including:
Crowns
Crowns are an ideal way to fix damaged teeth. Teeth that are cracked, fractured or discoloured can all benefit from crowns. Our quality crafted crowns and bridges will restore your smile in no time.
Bridges
A dental bridge is a false tooth that is held in place by the abutment teeth on either side of the gap. Bridges are typically made from porcelain- a material that matches with your natural teeth. Dental bridges eliminate gaps and restore your teeth by literally bridging the space between missing teeth.
Clear Aligners
Clear Aligners are an advanced orthodontic treatment designed to address your bite and tooth alignment. It moves your teeth with a series of aligners that are crystal clear, removable and comfortable. They are virtually unnoticeable, and a convenient way to improve your smile.
Full and partial dentures
The Gentle Dentist creates custom-made dentures to replace missing teeth. Custom-made Dentures are comfortable and have a natural-looking appearance. We offer Full Dentures, Flexi Dentures and Chrome Cobalt Dentures to suit all your needs.
Deep cleaning and scaling
First, we examine your teeth and gums for cavities, plaque and tartar. Next, we clean the teeth and gums using a scaler to remove tartar and plaque build-up. A gritty toothpaste and high-powered electric toothbrush are then used to further clean the teeth. Finally, we floss the teeth if necessary.
Benefits of Dental Rehabilitation
Dental rehabilitation provides a number of benefits, including:
Improved oral health
A better smile
Greater self-confidence
The ability to enjoy your favourite foods
Dental rehabilitation plans are customized for each patient
How is Dental Rehabilitation Performed?
The Gentle Dentist will begin with an initial assessment to determine your oral health needs. During your first visit, we will perform a comprehensive exam, take photographs and x-rays, and measurements of your mouth. If you need crowns or bridges, we may take a mould of the affected teeth as well.
After the assessment, our team will come up with a rehabilitation plan designed specifically for you. The Gentle Dentist will then discuss this plan, with you, which will most likely take place over the course of several visits.
Dental rehabilitation makes it possible for you to achieve a beautiful smile. If you would like to restore that winning smile you were once proud to show off, please contact The Gentle Dentist.