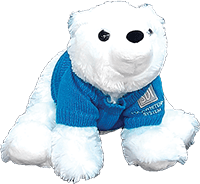 Dentist in Centurion
The Gentle Dentist offers quality dental care to every single patient who steps into their Centurion dental practice. General Dentistry, Cosmetic Dentistry, and Dental Rehabilitation are at the heart of what we do at our practice.
We provide an extensive range of general treatments, such as general check-ups, fillings, dentures, mouthguards, cleanings and scalings. Our Cosmetic treatments include Teeth Whitening, Crowns, and Bridges. Our dental treatments take place in a comfortable, relaxed, and friendly environment.
The Gentle Dentist also offers a variety of facial aesthetics treatments such as Botulinum Toxin Injections and Thread Lifting. These procedures are safe, minimally invasive and will leave you with a fresher, more youthful appearance.
As a family orientated practice, we provide dental treatments for the whole family, from younger to older patients. Our wide range of Paediatric Dental treatments makes visiting the Dentist a fun experience for children.
Please contact our office in Centurion to learn more and to schedule a visit. We look forward to welcoming you into our practice and helping you achieve the healthy, beautiful and confident smile you deserve! If you would like to book a consultation, visit our booking page
Read more about our dentists
Treatments offered at The Gentle Dentist
See what our patients have to say
"I finally found my Dentist - someone who works gently; does not recommend unnecessary procedures; understands my fears - quick & efficient! Also has a wonderful assistant. Will definitely recommend the two to anyone looking for a wonderful dentist!!"
"Even though I'm terrified of dentists, Dr Kruger put me at ease. Wholeheartedly recommend her."
"Friendly service. Excellent Dentist for my whole family - young to old."
"I googled Dr Krugers details and I must say it was the best decision, I had an emergecy where I needed a replacement for my denture, Dr Kruger was able to squeeze me early morning for Impressions and she had my dentures back by 3pm the afternoon which is phenomenal and they were a perfect fit. I am extremely happy with the professionalism and quality of Dr Kruger. Thank you for adding a smile to my life. I would definitely recommend her."
"Dr Kruger is honestly one of the BEST dentists I have ever been too. Her calm and confidence come across to make one feel totally at ease and leave with no pain or second return visits. Both friendly and professional in her approach I will highly recommend her to anyone who has a fear of dentists, Thank you The Gentle Dentist for your excellent service"
" I have been suffering badly with ear ache on and off for years and finally the pain would not go away. I grind my teeth and other dentists could solve my problem. Dr Wilmarie is really the gentle dentist and fixed me up with a bite plate that I now can't live without. I drive 45 min just to see it and that drive is a pleasure due to the warm friendly service."
" Excellent and professional service in a very relaxing environment. Very happy that I found my new dentist."
" Dr Wilmari is an excellent and understanding Doctor, I would definitely recommend her to anyone, especially if you have a fear of dentists."
" I am deathly afraid of dentists. But Dr. Wilmari Kruger is definitely an exception. Not only was she professional, she was also kind and put me at ease and made sure that I didn't experience even a moment of discomfort. Oh, plus she did an amazing job. I actually live in Bela Bela, but I will definitely keep her as my dentist. Thank you once again."
"Thank you very much Dr Kruger for the best, professional ,painless dental treatment, which included root canal and cleaning in the most friendly, calm relaxed atmosphere I have ever experienced. I cannot wait for my children's visits, which will definitely change their perceptions of dentists. You are the best!!!!"
READ MORE REVIEWS