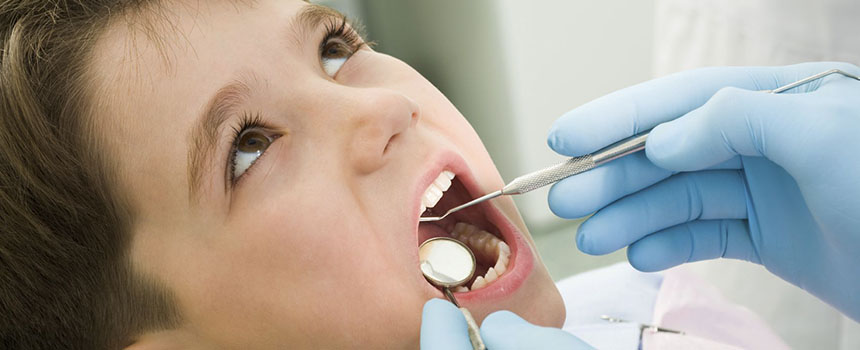 Paediatric Dentistry
As a family practice, we pride ourselves on being very child friendly. It is our vision to make the dental experience as positive as possible for all the children we see.
Children get their baby teeth at around six months of age. It is recommended that you bring in your baby for their first dental visit at six months after the first tooth erupts.
Children begin losing their first set of teeth at around 6 or 7 years old. These teeth are eventually replaced with permanent teeth. Children need to adopt proper dental care and oral hygiene techniques from a young age, to prevent tooth decay and disease that can cause a lifetime of pain and complications.
We will provide you with effective tips on how to take care of your child's teeth at home. This usually includes the proper way to floss and brush your child's teeth and other information based on your child's age and the condition of their teeth.
The Gentle Dentist is dedicated to providing the best oral health care to your children. She is specially trained in treating a child's teeth, gums, and mouth throughout the various stages of their childhood. Children are not always the most cooperative during dental exams, which is why she treats children with the utmost of patience and care, to make them feel comfortable and relaxed.
Fissure sealants for children
A fissure sealant is a coating made from plastic, applied to the chewing surface of a child's molars. The sealant protects the teeth that are at risk of decay. Molars have small grooves (known as fissures), which makes the teeth difficult to clean thoroughly, allowing food particles and bacteria to stick to the teeth and eventually cause decay. With fissure sealants, the grooves are completely sealed off, preventing bacteria and food particles from entering.
The Gentle Dentist also offers the following treatments for children:
Contact The Gentle Dentist, for all your child's dental needs, from the infant stage to their teenage years.