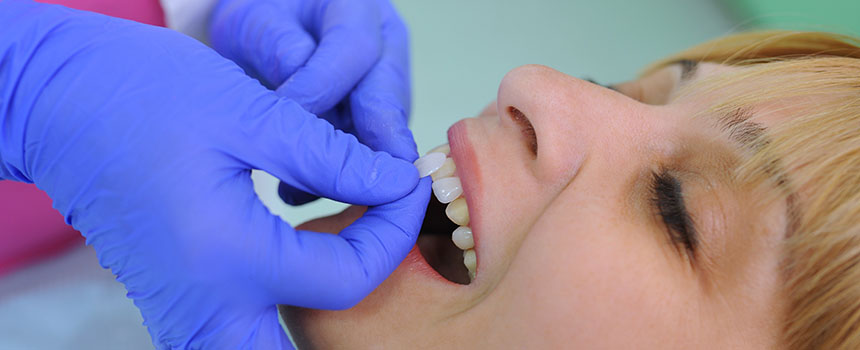 Crowns
Crowns are an ideal way to fix damaged teeth. Teeth that are cracked, fractured or discoloured and all benefit from crowns. Our quality crafted crowns and bridges will restore your smile in no time.
What are crowns?
A dental crown is a cover that is placed over a damaged tooth. We use crowns to restore the tooth to its usual normal shape, size, and function.
Aside from restoring the health of your teeth, Crowns can also improve the aesthetics of your smile by making your teeth appear straighter.
Implant Crowns
At our practice, we also create crowns that fit over dental implants. We use the implant as the support system for a new tooth, and we replace the root. During the process, we take a mould of the implant to create a special crown.
Do I need crowns?
In general, we recommend a crown when a tooth is cracked or weakened by decay, or worn down. You may need a crown to cover implants or fillings that require added support. Crowns are also used to anchor bridges, and to enhance the aesthetics of a tooth.
Do you want to transform your smile with crowns? Then make an appointment with The Gentle Dentist to find out if crowns are a viable option to meet your needs.